I wrote about the Tibet House concert for Rolling Stone. You can read my review here.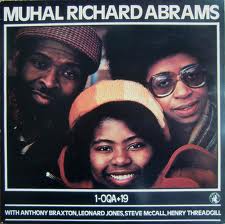 There's a fine piece in yesterday's New York Times by Nate Chinen about the new Made In Chicago LP, out tomorrow, and the visionary jazz collective known as the A.A.C.M., whose members – including Muhal Richard Abrams and Henry Threadgill – had a huge influence on the New York loft scene I wrote about in LGTBOF. Check it out.
Here's a beautifully rangy solo piano work by Abrams circa 1969, just as the A.A.C.M. was coming into full focus.